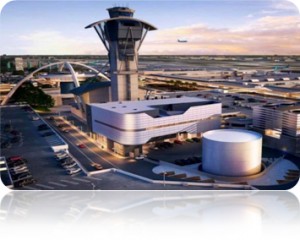 On-Call Professional Construction Support Services for LAWA
Prime: Jacobs Project Management
On-call professional construction support services for various Airports and Capital Improvement Projects (Projects) at Los Angeles International Airport (LAX), Ontario International Airport (ONT), and Van Nuys Airport (VNY). The Capital Improvement Program for Fiscal Years 2009 through 2013 include approximately 30 projects and programs with estimated construction costs that range from $350,000 to over $1 Billion, having construction commencement dates through December 2011.
Jacobs was selected to support the utilities and infrastructure elements of the projects. The new $580 million central utility plant will provide a new heating and cooling system at Los Angeles International Airport. The new utility plant will replace an outdated system that was built in 1961, providing a cleaner-burning and more fuel efficient way of controlling the temperature at LAX.
Creelman is providing GIS services to manage utility location data and coordinate with the overall LAWA construction logistics management effort for the construction and commissioning of the central utility plant.
Creelman is also providing a Safety, Security, and Regulatory Compliance Subject Matter Expert to augment LAWA staff efforts associated with the transition from construction to operation of Bradley West and the existing TBIT terminal, referred to as "Activation".